Jersey Heritage could gain from more lottery draws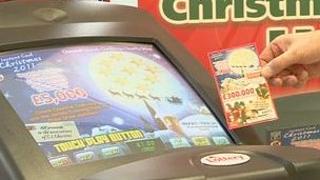 More lottery draws could be held in Jersey to boost the funds of the States' education, sport and culture department and Jersey Heritage.
There are plans to share profits from the lottery beyond the usual Jersey charities.
At the moment, there is just one lottery draw a year at Christmas, run by the economic development department.
The money goes to the Association of Jersey Charities, which shares it out among members.
But with the introduction of new electronic lottery kiosks, the department said it was expecting to run more draws through the year.
A spokesperson said they were considering sharing the money with the education, sport and culture department as well as Jersey Heritage.
Jon Carter, the director of Jersey Heritage, said he would welcome the move.
He said the States recognised that an investment of £500,000 a year was needed by Jersey Heritage, and this kind of scheme would bring the island more in line with UK practices.
Darren Scott, from the economic development, said they were just starting to consult on this issue.
However, he said they would ensure the Association of Jersey Charities did not receive any less than at present.