Jersey 'is not financially sound', says committee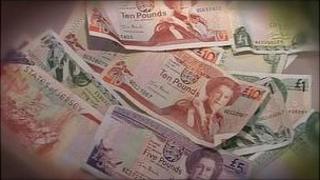 The financial wealth of Jersey is not as sound as people might think, according to the chairman of the public accounts committee.
Senator Ben Shenton said borrowing may be unavoidable in the future.
An annual report into Jersey's finances by the committee has been published showing a deficit of £1,000m.
Senator Shenton said Jersey had a very expensive public sector with some salaries being more than 30% higher than those paid in London.
In the report, the senator said: "Unless there is a swift realisation and acceptance of the severity of the problems facing the island then the long term financial consequences may be dire."
'Serious matter'
The report said there had been "mismanagement of the Public Sector pension liability, and years of denial that a problem exists".
It said this had led to a situation where the long term liability of the taxpayer exceeded the rainy day fund.
He said: "Islanders should be under no illusion that a deficit of £1,000 million is a serious matter."
The report recommends that employee contribution rates to the public sector final salary pension should be increased to cover the deficit and payments should be frozen at current levels.
It also asks the treasurer to produce a report by March 2012 detailing how the public sector final salary pension liability will be managed and contained.
In response, the Treasury Minister, Senator Philip Ozouf, said: "The foreword could paint a stark picture of the island's public finances and in particular the public employees contributory retirement scheme.
"The picture whilst not perfect, is much healthier than has been indicated in some parts of the report.
"I and the States have recognised the difficulties for some time and put in place measures to address them."