Jersey charity 'elated' over Children in Need grant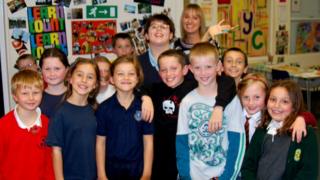 An after-school playscheme in Jersey has described how receiving a grant from Children in Need in 2010 made a "massive difference".
CentrePoint, which caters for children aged between four and 12, received a £9,000 grant to pay for new equipment and toys.
Jane Moy, of the centre, said she was "elated" when they received the money.
"I got the team together, we asked the children what they wanted and how we could improve facilities," she said.
"When we heard we were elated, the thing with centrepoint is we are not a rich charity by any means and we were able to buy quality play equipment for the children."
The centre caters for all children but the staff care for a number of children from single parent families as well as disabled and autistic children.
Ms Moy said: "Without Children in Need we wouldn't have half of the equipment and resources we have now, we are not a rich charity and we are proud of our play centre and the children are proud to come here."