New Jersey honorary police president named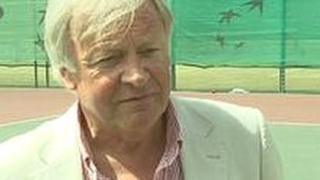 The chairman of the Jersey sports council has been named as the new president of the Honorary Police Association.
Centenier Hugh Raymond was named as outgoing president Steve Pallet's replacement after no other candidates came forward.
Mr Pallet stood down after being elected constable of St Brelade.
Centenier Raymond said the biggest challenge facing the force was getting people to sign up to become officers.
He said: "When people's lives are constrained by the problems that go on around the world, people don't enter voluntary organisations.
"We need the honorary police, it is part of the system of Jersey and part of the life of Jersey.
"My main aim is to get more people on board, more people to help the States police in their role around the island."