Jersey telecom regulator could get right to fine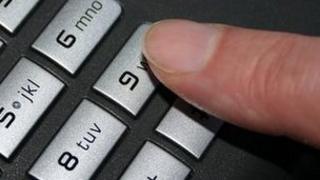 Jersey's competition regulator could be given the right to fine telecom companies in breach of their licence if a law change is approved by the States.
The Jersey Competition and Regulatory Authority (JCRA) currently only has the power to revoke a licence.
Economic Development Minister Senator Alan Maclean said this was a "severe and often unrealistic measure".
The proposal would enable JCRA to fine a telecom company up to 10% of their turnover.
The fine would be based on the duration of the infraction, up to a maximum of three years.
John Curran, chief executive of both the Jersey and Guernsey regulatory bodies, said the change would bring Jersey in line with most of the world, including Guernsey.
"In Jersey, all you've got is two options, one is take the licence away from a company and the other is to send a letter to the company saying not to do it again," he said.
The amendment to the telecommunication law would also include the ability for companies to appeal any fine or the amount of a fine.
If approved, the consultation process the JCRA has to go through when issuing a new licence will also be simplified.
The change is due to be debated on 6 December by the newly-elected States members.