Jersey graduates want more degree choice, survey finds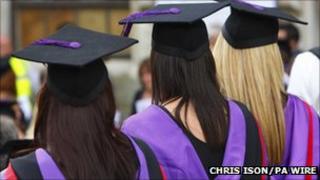 A number of graduates who left Jersey to go to university say they would have considered staying if more degrees had been available.
Careers Jersey is surveying current and past graduates asking them what they are doing and where they live now.
Jersey does not have a university but Highlands College offers a small number of degree courses.
Andy Gibbs, from Jersey Careers, said about 600 people had responded to the survey so far.
He said the responses would help the education department set out priorities for the future.
He said: "We asked a question which is, if your degree had been available on island would you have done it? and we are starting to build an interesting picture from that.
"There were a considerable number of people who said 'yes I would have done my degree on island' which helps us formulate policy going forward."