Stamp duty relief for Jersey first-time buyers will rise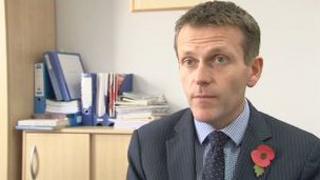 The States of Jersey has unanimously agreed to raise the ceiling on the amount of tax relief first-time buyers get in Jersey.
First-time buyers currently get relief on stamp duty and land transactions tax for homes costing up to £400,000.
But in an amendment to his 2012 budget, the treasury minister said he wanted to increase the ceiling to £450,000.
Senator Philip Ozouf said the increase should be a temporary one for 12 months from 1 December 2011.
In the proposal, the minister said the most recent figures showed the average price paid for a house in Jersey by a first-time buyer was £431,000.
The minister said: "It is important that we do all we can to encourage first-time buyers into the market."
He said Jersey's housing market had seen a 25% reduction in the annual number of transactions in the last three years.
Senator Ozouf said: "This has had a knock-on effect on the broader economy, affecting estate agents, lawyers, removal firms and trades people."