Jersey States 'sent bill by witness firm BDO'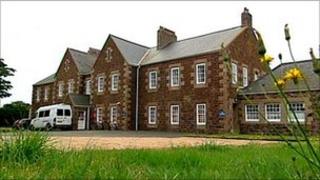 An accountancy company sent a bill to the States for appearing as a witness at hearings into the cost of an abuse inquiry, it has been claimed.
Deputy Trevor Pitman said his Education and Home Affairs sub-panel received a bill for £14,000 from BDO Jersey.
The panel was reviewing the BDO report on the financial management of the inquiry into child abuse in Jersey.
No-one from BDO Jersey was available for comment, but a constable said the company has not demanded payment.
Deputy Pitman said: "This company was attempting to charge scrutiny £14,000, reduced from £26,000, for attending a two hours scrutiny hearing and they have been obstructive from the start."
But Constable Juliette Gallichan, Chairman of the Privileges and Procedures committee, said the matter was a misunderstanding over who was making a statement about the review and a perceived conflict of interest involving the panel chairman.
She said the company had not pursued the matter of payment since it was originally brought up.