MP Hemming wants Jersey 'political repression' inquiry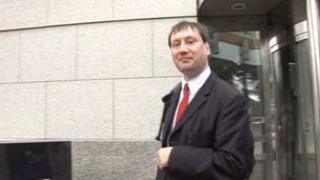 The UK Government is being urged to order an investigation into the running of Jersey's public authorities.
It follows the imprisonment of former senator Stuart Syvret.
The UK Lib Dem MP John Hemming has tabled a Commons motion, accusing the island's legislature, executive and judiciary of "political repression".
He wants the justice secretary to appoint a commission to carry out an inquiry similar to that in the Turks and Caicos islands.
The MP is claiming that "ordinary people" on the island are being "oppressed" by what he calls "an entrenched oligarchy".
In his motion he said there had been "political repression of former Chief Police Officer, Graham Power and former Senator Stuart Syvret".
He is calling for action to be taken to ensure that European Human Rights laws are enforced in Jersey.
The former Health Minister, Stuart Syvret was jailed for eight weeks on Wednesday after failing to do any of his community service sentence for a contempt of court offence.
He is appealing against his sentence at Jersey's Royal Court on Monday.
Chief Minister, Senator Terry Le Sueur, said in a statement: "Mr Syvret is able to exercise a right of appeal because Jersey's judicial system is compliant with the European Convention of Human Rights.
"For obvious reasons, it would not be appropriate to comment further on ongoing criminal proceedings."