Vandals behead life-size St Helier sculpture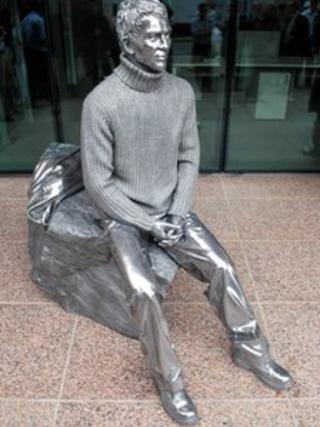 CCTV images of people vandalising a life-size sculpture in Jersey have been passed to police by a law firm.
The firm said it was the second time the aluminium figure of a man outside Ogier House, in the Esplanade, St Helier, had been damaged.
A spokesperson for law firm Ogier said the statue was beheaded on Saturday evening by a group of youths.
The sculpture is one of three life-sized aluminium sculptures by German artist Mariele Neudecker.
"We are very disappointed that this vandalism has occurred," a spokesperson for Ogier said.