Jersey's new police HQ may be in Green Street car park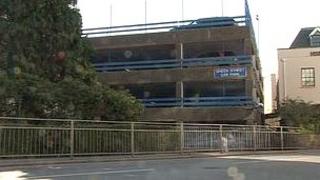 Part of a car park could become Jersey's new police headquarters, the treasury minister has announced.
Senator Philip Ozouf said after considering a number of sites, the open section of Green Street car park was the "most suitable".
He said it would meet the current budget and allow the Summerland site and part of the Rouge Bouillon site for housing.
The proposal will now go to public consultation.
The minister said: "This site can accommodate all the police requirements in a single place and will provide new facilities within a purpose-built headquarters constructed to the latest building and environmental standards."
Senator Ozouf added: "The previous Lime Grove solution meant locating the police across two sites and refurbishing the existing Rouge Bouillon Police station."
'Modern policing'
Mike Bowron, Chief Officer of the States of Jersey Police, said: "After many years of living in inadequate and inappropriate accommodation, I am delighted that a solution appears to have been found to relocate the States of Jersey Police to purpose-built, new headquarters.
"I am particularly pleased for all those at the States of Jersey Police as this development will provide the kind of working environment they deserve to deliver modern policing in Jersey."
Mr Bowron added: "I do believe that the presence of a new police headquarters will be a benefit to the area and I will personally commit to meet with neighbours to explain the plans and discuss any concerns as part of the consultation process."
The political steering group which chose the site will meet again in December and it was hoped a planning application would be submitted by the end of February.
The group hopes construction work would begin before the end of next year and for the new police headquarters to be completed by the end of 2014.