Jersey could get a new law on importing endangered species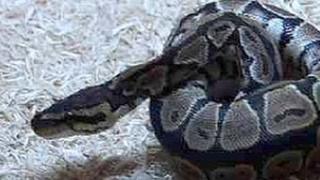 Plans have been announced to tighten the rules on bringing endangered species into Jersey.
A new law would make it an offence for people to bring certain rare animals and plants into Jersey.
It would also regulate the movement of species and mean penalties for people bringing endangered animals or plants into Jersey without a licence.
It is hoped the changes would bring the island officially in line with international standards.
Jersey's Department of the Environment said illegal trafficking of wildlife was the biggest problem internationally after the drugs trade.
'Genuinely committed'
Previously the Convention on the International Trade of Endangered Species (Cites) was extended to Jersey through the UK.
But it meant the island was not yet fully compliant because it had no legislation relating to the convention.
The Minister for Planning and Environment, Deputy Rob Duhamel, said: "This will demonstrate that Jersey is genuinely committed to conservation and protection in its treatment of endangered species and their derivatives.
"This is particularly relevant given that the island is home to internationally recognised conservation institutions such as Durrell and the Eric Young Orchid Foundation."
But Paul Thorne, manager of pets and aquatics at Ransoms Garden Centre, said although he welcomed the new rules, it could mean a rise in prices for pet shops.