Jersey Airport's Starbucks loses out to 'local' cafe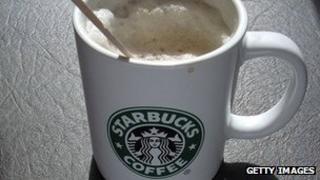 The Starbucks franchise at Jersey Airport is to be replaced.
The redeveloped cafe in departures will offer a more "local flavour", according to Autogrill UK which runs the airport's catering operation.
Starbucks will close on 5 November and the new Island Coffee Shop will open on 11 November.
Two local businesses, Cooper & Co and Truly Scrumptious, will offer speciality teas and coffees, home-made cakes and pastries in the cafe.
Jersey airport director Julian Green said: "While the Starbucks product has proved popular, we have been working with Autogrill to help ensure the product range better matches the needs and expectations of our customers."
A temporary refreshment kiosk will be set up during the refurbishment work.
No-one from Starbucks was available to comment.