Jersey youth service to take young bands on tour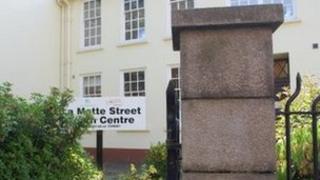 Young Jersey musical acts will be given the chance to tour the South West of England by the youth service as part of a new tour school scheme.
La Motte Street youth music service will be taking two musical acts under 18-years old including an acoustic solo act and full band on tour next Spring.
The acts will be judged by a panel at a closed audition on 17 December.
Senior youth worker Ivor Richards said he wanted them to experience playing to larger audiences.
Rock School
He said: "We have done as much as we can possibly do on Jersey with young bands and this is the opportunity to take them off island."
The Tour School scheme follows on from the successful Rock School where teenagers get to experience playing live and Gig School where they get to experience playing with other musicians.
The successful acts will travel around the South West of England for 10 days playing at youth centres, arts centres and a range of other venues.
Some of the bands the Jersey acts perform with in England will then be invited back to Jersey in the summer.
Mr Richards said: "We can't support the same sort of venues and size of audience they will get in the UK but we can throw in a surfing lesson and some recording."