Jersey gets £150,000 for gastric surgery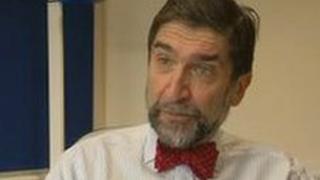 More money has been made available for gastric surgery in Jersey.
Obese islanders will soon be able to benefit from treatment such as bypasses and bands to make the stomach smaller.
Jersey's health service, which has been guaranteed funding of £150,000, hopes up to 13 people a year will benefit from the surgery.
The health service said obesity rates in Jersey were rising steadily. It believes the problem is costing the island more than £5.5m a year.
Nathan Wright, who had a gastric bypass earlier this year, said: "It got to the point where literally walking upstairs was difficult, I was getting out of breath, and taking the dog for a walk was really not possible.
"My health, my blood pressure and cholesterol were up and, having been diabetic since I was two, there were ongoing issues.
"I tried many different ways to try and lose weight and it just didn't work."
Alberic Fiennes, the consultant surgeon who performs gastric surgery on Jersey people in the UK, said: "People always think it's just a matter of improving people's feelings of well-being about their size and about their weight.
"But the fact is being severely overweight is the commonest determinant of other serious conditions such as diabetes, sleep apnoea and coronary artery disease.
"By getting the weight down one is reducing patients' morbidity from all those other conditions."