Changes planned for Jersey's tax transparency laws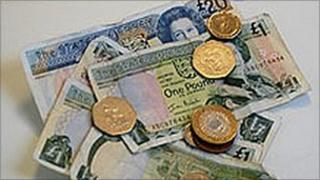 Jersey is changing some areas of its tax information exchange laws to make sure it is fully compliant.
A review by the Global Forum on Transparency and Exchange of Information for Tax Purposes found there was "room for improvement".
Jersey met six of the nine areas of review, but three areas relating to legal implementation needed changing.
The Chief Minister said the States was working on ways to implement the recommendations.
The assessors said the gaps they identified had not prevented Jersey from engaging in effective information exchange, but changes were needed to ensure Jersey was fully compliant.
The assessors said: "Overall, this review of Jersey identifies a legal and regulatory framework for the exchange of information which generally functions effectively to ensure that the required information will be available and accessible.
"Jersey's practices to date have demonstrated a responsive and cooperative approach."
The Chief Minister, Senator Terry Le Sueur, said: "We welcome the findings of the Peer Group review and the recognition that Jersey is committed to complying with the international standard on exchange of tax information.
"We are currently working on ways to implement their recommendations."