Jersey farmer nominated at World Dairy Expo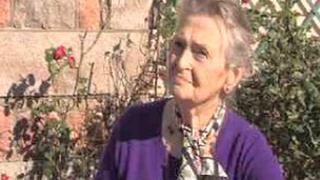 A Jersey dairy farmer has been named International Person of the Year at a world farming event in the Mid West of the USA.
Anne Perchard was given the award at a banquet at the World Dairy Expo in Madison, Wisconsin.
The certificate she received was signed by President Barack Obama and Mrs Perchard said it was a huge privilege.
The Expo is an annual five-day long event for the dairy industry attended by about 65,000 people.
Of the 2,500 dairy cattle on show at the Expo, 400 were Jerseys.
'Wonderful honour'
Mrs Perchard said: "I was very honoured to have been nominated the International Person of the Year and spent a memorable week at this most prestigious event.
"I really didn't expect to receive this lovely and wonderful honour."
She said she got a phone call in June to tell her she had won the award.
Mrs Perchard said she did not know how she got nominated, but people from Jersey, the United States, New Zealand and Canada had put her name forward.
She said: "I know there's a lot of people in the background who've been very kind and nominated me."
Mrs Perchard was the president of the World Jersey Cattle Bureau until 2002, and she is now a patron of the organisation.