Duke of Westminster visits Jersey Field Squadron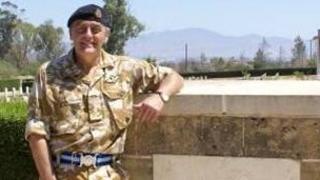 The Jersey Field Squadron is to get a visit from the UK's most senior Territorial officer.
The Duke of Westminster, Gerald Cavendish Grosvenor, will visiting Jersey's territorial army unit later.
He will be briefed on the squadron's role before getting a tour of the TA Centre on Mount Bingham and discussing any issues with staff and volunteer soldiers.
Officer Commanding Major Nick Spratley said he was excited about the visit.
The Duke will also be presented with a squadron plaque.