Jersey Child Care Trust calls for maternity leave laws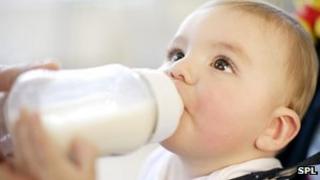 It is hoped a proposal for new laws to support working families will be brought to the States by the end of the year, says the Jersey Child Care Trust.
Jersey currently has no maternity, paternity or adoption leave laws.
In its annual report, the Jersey Child Care Trust said it would continue to press the States for laws governing the leave rights of new parents.
Fiona Vacher, from the trust, said she was confident the government was doing what it could to prioritise the issue.
She said she had met with the ministers responsible who all agree that it should be a priority.
In April, the Social Security Minister said he would draft a maternity law and said at the time the lack of laws had been a "glaring omission".
Mrs Vacher said: "It's quite often parents are going back three months after having a baby.
"But occasionally we have parents coming in saying they're going back within two weeks of having a baby and this causes us serious concern."
The Jersey Child Care Trust also wants the government to lead the way with support for mothers who breastfeed their babies at work.
It is hoping for a breastfeeding policy and facilities for States staff.