St Helier Constable wants Waterfront development delay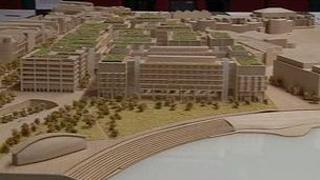 The Constable of St Helier wants any development of Jersey's Waterfront to be put on hold.
Constable Simon Crowcroft wants to wait until the new States has debated it.
He is also asking the States of Jersey Development Company not to develop or sell the Esplanade Quarter, La Folie, Les Galots, and the sites occupied by the Jersey Rowing Club.
Constable Crowcroft is concerned buildings will be created that the island does not actually need.
And he said plans for the Esplanade car park had changed considerably since the States last debated the matter.
The constable said he would like any new office developments to be built in the "old town" to help regenerate it.
He said: "I urge the States to agree that the Minister for Treasury and Resources should not consent to the disposal of any part of the Esplanade car park site or the La Folie and Les Galots sites, until the future of these areas has been reviewed by the new States Assembly next year."
Jersey went to the polls on 19 October and voted in 16 new States members, after voting for constables, deputies and senators on one day for the first time.