Jersey Heritage Trust needs £300k for projects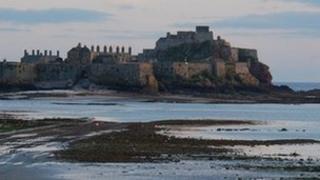 Jersey Heritage Trust needs to find an additional £300,000 to complete a series of projects it hopes will secure its future.
The trust is given £150,000 annually by the education, sport and culture department to invest in projects.
Jon Carter from the trust hopes to be able to work with the education and economic development departments to find the rest of the money.
New projects would see self-catering units at Hamptonne and more cafes.
The trust is planning projects to raise income and upgrade services including moving the cafe at Elizabeth Castle to the Gate House.
And the seating at Gorey Castle could be raised to give customers a better view.
Mr Carter said visitor surveys in 2011 taken at Elizabeth Castle highlighted the need for improvements to catering facilities.
He said the proposed changes come after a debate between the National Trust, Societe Jersiase and the States of Jersey to find income streams to make the facilities more financially secure.
Jersey Heritage Trust runs museums and historic sites and decided to cut jobs and take extra cash from the States in 2011 after a financial deficit.