The Employment Forum wants rise in Jersey minimum wage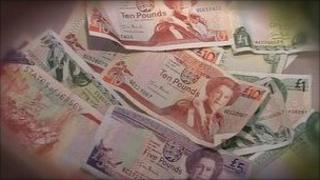 The Employment Forum wants to increase the minimum wage in Jersey from £6.32 to £6.48 an hour from 1 April 2012.
It said it had consulted with interested parties during the summer and considered statistics and economic advice.
It also wants to increase the trainee rate by 2.5% from £4.74 to £4.86.
Jersey's Social Security Minister will now consider the recommendations and will announce his response so any law changes can be proposed to the States.
The Employment Forum also wants to get rid of the youth rate and have the full minimum wage or trainee rate to be paid to people over compulsory school age.
David Robinson, who chairs the Employment Forum, said: "Growth in sectors other than finance is uncertain, the labour market is still weak and long-term unemployment is increasing.
"With average earnings growth of 2.5% overall to June 2011, and minimum wage increases of 2.5% in the UK and Guernsey, we unanimously recommend a 2.5% increase in the minimum wage."
He added: "We also hope to work with the Jersey Skills Board and Jersey Enterprise in 2012 to review the conditions relating to the trainee rate."
The Employment Forum was formed in August 1999 and was modelled on the Low Pay Commission in the UK.