Jersey 'should ban vulture funds'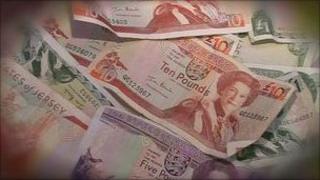 A third world debt campaigner has said Jersey could set an example by stopping vulture funds using island courts.
Vulture funds are where investors buy debts from some of the worlds poorest nations cheaply and then sue the countries for millions of pounds.
The States of Jersey is asking whether it should clamp down on the practice.
Nick Dearden, from the Jubilee Debt Campaign, said if Jersey banned the practice completely it would send a message to other juristictions.
In 2010 the UK government temporarily introduced a debt relief act that limited the amount of sovereign debt a commercial creditor could reclaim through litigation under UK law. That was made permanent in May 2011.
Distressed debt
Jersey's Chief Minister, Senator Terry Le Sueur, said: "The UK Government has, uniquely, put legislation in place to limit the sums that can be recovered through its courts by legal actions of so-called vulture funds.
"A recent case in the Royal Court has highlighted the question of whether Jersey should consider introducing its own legislation on this matter."
In November 2010 a Jersey-based company linked to a central African country was ordered to pay $100m in debts, fees and interest to an American investment company following a Royal Court case.
GTL, which is partly owned by a mining company linked to the government of Democratic Republic of the Congo, was ordered to pay money from a mining contract to a so-called vulture fund.
Vulture funds, also known as distressed debt, are companies which buy up the debt of poor nations cheaply when it has about to be written off and then sue for the full value of the debt plus interest.
This might be ten times what they paid for it.