Jersey gets £100 note for the Queen's Diamond Jubilee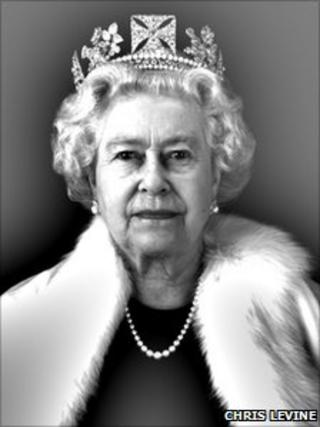 A new £100 note is being issued in Jersey to mark Her Majesty the Queen's Diamond Jubilee in 2012.
The note will feature the holographic portrait of the Queen which was commissioned by Jersey Heritage Trust on behalf of the States of Jersey.
The portrait is called Equanimity and is by artist Chris Levine.
Jersey's Treasury said it estimated the cost of issuing a £100 commemorative note would be met by the income generated.
Treasury and Resources Minister, Senator Philip Ozouf, said: "In order to issue a new £100 note, I will be asking the States to amend the existing 1959 law which limits the maximum denomination of any currency note to £50.
"As with our most recent set of banknotes, the commemorative £100 note will feature English, French and Jerriais.
"I am hopeful that, as well as forming an integral and useful part of our currency, these new notes will become collectors' pieces in their own right."
Promote Jersey
The portrait has also been chosen as the lead image in the National Portrait Gallery's touring Jubilee exhibition The Queen: Art and Image.
It will visit Edinburgh, Belfast, Cardiff and London.
It was hoped the image will also be used to promote Jersey internationally during the jubilee year by local art adviser Philip Hewat-Jaboor.
He said: "Chris Levine's portrait of the Queen is a moving and powerful image of statehood and will, in this Diamond Jubilee year, allow us many exciting opportunities to present to the wider world a better understanding of our island and our allegiance to the monarchy."
Jon Carter, Jersey Heritage Trust Director, said: "We commissioned this portrait to show the value of Jersey's traditions in a very contemporary way, so we are really pleased at the tremendous international publicity it has generated for the island.
"The new banknote will take that even further," he added.