Jersey's Battle of Flowers museum could have to close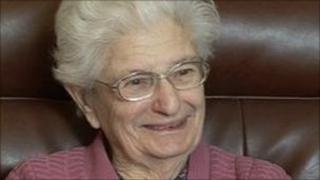 The Jersey Battle of Flowers Museum in St Ouen might have to close because of poor visitor numbers.
The owner has told BBC Jersey that some days there are no visitors to the building near L'Etacq in St Ouen.
Florence Bechelet has been running it since 1971 and has been entering a float in the annual parade since 1934.
She said she had never had a year like this one and would make a decision on whether to shut after this year's parades in just a few weeks' time.
She said: "Every year I have had sufficient people [visiting] - not as many as years ago - but this year some days we get nobody which we find very strange and very sad.
"I have got to pay to have somebody at the desk as I cannot do it all day long and unfortunately I am not making enough to pay their wages."