Jersey's wealthiest to pay less tax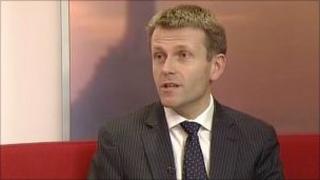 The rate of tax paid by some of the wealthiest people in Jersey will be going down.
The States has approved new rules for 1(1)K residents - those on the highest housing licence - which will mean they pay 20% tax on their income up to £625,000 and then 1% after that.
Currently all Jersey income is taxed at 20%.
The Treasury and Resources Minister, Senator Philip Ozouf, said they wanted more high-earners to move into Jersey.
He said: "Currently Jersey attracts five new wealthy immigrants per year and we would like to increase that to about 15.
"We would like to encourage those people to establish their businesses here and bring wealth and activity to the island."
There are currently 140 1(1)K residents in Jersey who pay £13.5m in tax.
Senator Ozouf said: "People who want to invest in our island are welcome and we need to do everything we can to let them know that Jersey is open for business."