Durrell gorilla Ya Kwanza rehomed to France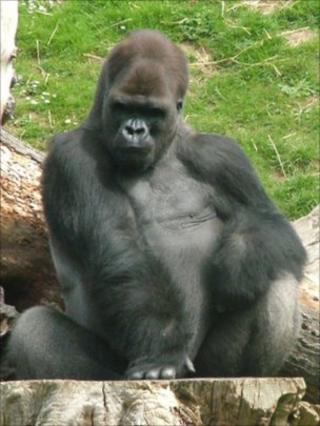 A silverback gorilla is to be moved from Jersey's Durrell Wildlife Park to a new home in Romagne, France.
The Gorilla European Endangered Species Programme has suggested Ya Kwanza be moved as he has not bred for eight years.
He has been housed at the Durrell Wildlife Conservation Trust since 1993.
The trust has been famous for its gorillas since 1986 when Jambo stood guard over a young boy who had fallen into his enclosure.
Ya Kwanza is due to leave Jersey on 18 July and will be held in temporary accommodation before making up a bachelor unit with four younger males.
After his departure another male, Badongo, who was born at Le Vallee des Singes in Romagne, will return in his place.
The keepers at Durrell hope that Badongo will breed with their female gorillas.