Jersey's North of town masterplan approved by States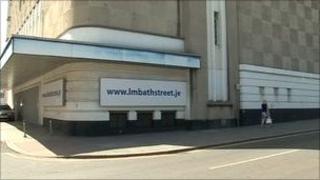 A plan for the north of St Helier has been approved by the States of Jersey by a majority of 38 votes to one.
The North of Town masterplan looks at the area of St Helier from Bath Street to the Ring Road.
Designed by Hopkins Architects, it includes the Odeon and Minden Place car park.
It also takes in the redevelopment of Le Masuriers site, Oxford Road Studio, the Wesley Chapel site, and the Ladies College site.
And it includes the redevelopment of the Ann Court site with the creation of 100 affordable apartments and the creation of a public square and underground car parking.
For Senator Freddie Cohen, the Minster for Planning and Environment, it was the culmination of his work in planning since he became a politician.
He will not be standing for election this Autumn.
Senator Cohen said: "'The masterplan has taken over two years to complete and I am delighted it was so enthusiastically supported by States Members.
"It will completely regenerate the north of St Helier, an area once one of the finest residential areas in the island."