Jersey island development plan is agreed by States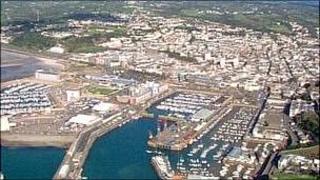 Jersey's politicians approved a plan that sets guidelines for development and conservation over the next decade.
After more than a week debating, the States has approved the Island Plan with just one member voting against.
The 54 amendments cover a range of conservation and construction issues including a coastal national park, re-zoning land and affordable housing.
Senator Freddie Cohen said the plan represented the majority view of the assembly.
Deputy Geoff Southern, of the Jersey Democratic Alliance, was the only member to vote against the plan in its final form.
As planning and environment minister, Senator Cohen said the plan sought to find a balance between construction and conservation.
"It is not perfect, it will have a fewer errors, it is 500 pages, but for the first time we have an island plan that will deliver real sustainability from the perspective of the community and from our environmental responsibilities," he said.