States agree to a new centre for Jersey Sea Cadets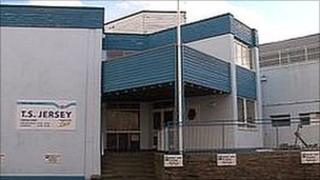 The States has agreed to provide land at the harbour for a new centre for the Jersey Sea Cadet Corps.
It was allocated as part of the Island Plan debate, a States debate on development in Jersey over the next 10 years, that began last week.
Politicians who had been to visit the current Sea Cadet headquarters said the building was falling apart.
The unit has been hoping to move out of its headquarters at Fort Regent for years.
Constable Dan Murphy said the group needed support.
He said: "We have an outfit up there that is doing the most incredible work on behalf of the younger people of Jersey.
"We have 100 cadets going through there, male and female, marines and ordinary seamen and they clock up so much goodwill for Jersey when they go around the country... they are an absolutely excellent outfit."