Jersey charity says island has 80 homeless people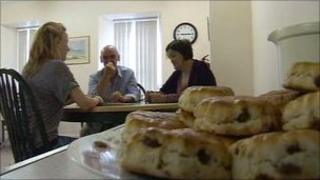 A Jersey homeless charity has said there are more than 80 homeless people in the island.
A new shelter which can sleep up to 18 people has opened in St Mark's Road in St Helier from six converted States flats.
The new shelter replaces one run by the Shelter Trust in St James' Street in St Helier.
John Hodge from the charity said the new shelter would focus on homeless young people in the island.
Mr Hodge said: "Our main priority whenever we come upon a homeless person in supporting them is to find as quickly as possible a way back into mainstream living and mainstream society."
The cost of building the new shelter came from a public fund to help the island through the recession.
Mr Hodge said it showed there was a commitment to helping homeless people.
He said he was delighted with the new premises and the money given to make it happen.
"I think the very fact of the fiscal stimulus money going to a project like this says to me that the politicians and policy makers and those dealing with social exclusion in the island are taking it seriously and are prepared to put their money where their mouth is."