Jersey change to planning application process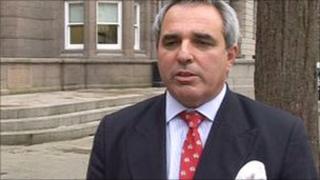 Fewer things will need a planning application in Jersey after a change by the planning minister.
Senator Freddie Cohen has ruled that simple alterations to private homes as well as installing dormer windows would not need permission.
He has made a number of things exempt from planning permission including garage conversions.
Senator Cohen said it should make things easier for householders to make basic home improvements.
The planning department has to deal with about 500 applications a year for simple pieces of work.
It will also ease the burden on the planning department, which Senator Cohen said would be better able to concentrate on bigger projects.
Senator Cohen said: "I set out to reduce the burden and cost of making a planning application in many areas and to concentrate the efforts and resources of the Department on important applications and listed buildings.
"The new greatly extended list of exemptions will make a huge difference to many Islanders who wish to alter and improve their properties without the bureaucracy and red tape of making a planning application."
Other changes include relaxations over certain changes of use, and on the display of signs and advertisements on buildings and behind shop windows.
Permissinion will no longer be needed for converting a loft space to habitable use, or installing renewable energy equipment.
Senator Cohen said the changes would not apply to listed buildings or proposed listed buildings.
He said that even though planning permission was not required, there would still be instances where building by-laws approval was needed to ensure the works were safe.