Curtis Warren to appeal in Europe at Jersey conviction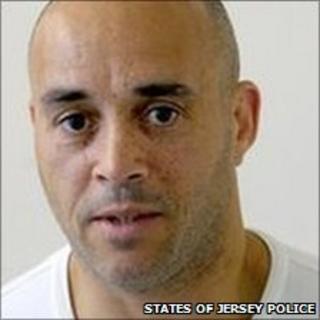 The UK drugs baron Curtis Warren intends to appeal to the European Court of Human Rights against his conviction for importing cannabis into Jersey.
Warren was jailed for 13 years in 2009 for the plot.
The appeal announcement comes more than a month after the 47-year-old lost an appeal in Jersey's Privy Council against his conviction.
The basis of the fresh appeal is that he believes he is being treated differently because of his reputation.
During his appeal to the Privy Council, Warren argued he should be freed because police in Jersey obtained key evidence by illegally bugging a car driven by his right-hand man.
The appeal was rejected by five law lords.
In February his QC told the Supreme Court there was an abuse of process and argued a court stay - a suspension of proceedings - should have been granted.
'Strong case'
The latest appeal concerns the Court of Appeal of Jersey's refusal to grant a stay.
In its judgement, Jersey's Judicial Committee of the Privy Council said a successful bid would "inevitably lead to the quashing of the convictions".
During Warren's trial, it was disclosed detectives wanted to bug his right-hand man Jonathan Welsh's car as he drove through France, Belgium and Holland to work on the drugs deal.
The other countries refused permission but Jersey officers bugged the car anyway. The illegally-recorded audio, although condemned by the trial judge, was admitted as evidence.
Despite rejecting the appeal, five Law Lords said there had been a "strong case" for granting the stay because the police were "unquestionably guilty of serious prosecutorial misconduct".
In a statement, they said: "The board stresses its condemnation of the police misconduct in this case. It was a sustained and deliberate act of law-breaking.
"The outcome of this appeal should not be seen to condone or overlook such behaviour.
"It should not be taken by Jersey police as any kind of signal that they can repeat this kind of conduct with impunity."