Jersey Post axes Saturday deliveries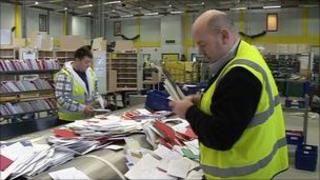 Postal services in Jersey are being cut to five deliveries per week, with no deliveries on Saturday.
Jersey Post is also cutting the number of collections.
The company said it was facing similar pressures to other postal services around the world with fewer letters being sent.
The number of letters and other types of mail is falling due to the increased use of email, and that means lower revenue for the post office.
From Tuesday the collection service from roadside post boxes and sub-post offices will change.
The 1230 BST collection will remain, but there will no longer be a general island-wide collection at 1730 BST and the Saturday collection will also be reduced.
To compensate, Jersey Post will carry out a late collection from 44 post boxes around the island.