Hospital to charge insurance companies for crash care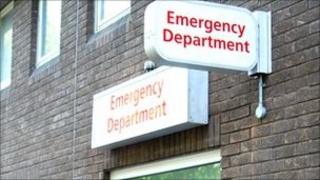 Motor insurance companies in Jersey will have to cover some of the treatment costs for people who have been in a car crash.
The health department have said it could save more than £200,000 a year.
Under Jersey law the health service is entitled to claim up to £2,000 from insurance companies for each person it treats injured on the road.
General Hospital managing director, Andrew McLaughlin, said his department would start doing so from May.
Mr McLaughlin said car insurance premiums were already calculated to include the cost recovery.
In 2010 more than 400 people went to Jersey General Hospital after a car crash.
The health service said that had some of those costs been recovered from insurance companies it would have made the health service about £200,000.
Mr McLaughlin said insurers could take part in a review of cost recovery, including whether the amount the hospital claims could be increased if a patient needs off-island treatment after a serious crash.