Proposed changes to Jersey Bailiff role to be debated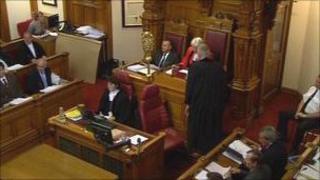 Jersey politicians will take part in a debate on proposed changes to the role of the Bailiff.
A review by Lord Carswell in 2010 recommended the Bailiff cease to be President of the States, but should remain civic head of the island.
The free discussion by members in the States will look at what the term civic head means.
They will discuss if there should be a civic head as well as the Lieutenant Governor and the Chief Minister.
Politicians will be asked to give their views rather than debate the topic, which the Privileges and Procedures Committee said has far reaching consequences.
There is concern among some politicians over whether the Bailiff's role will remain relevant once it is no longer linked to the States.
And if the Bailiff no longer presides over States meetings, should the traditional title 'Bailiff of Jersey' continue?
Once States members have given their views, PPC and the Council of Ministers will develop detailed plans for change.