The first electricity is made at La Collette plant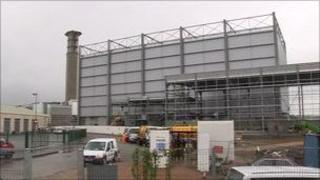 The first electricity generated from Jersey's waste has been made at the new energy from waste plant at La Collette.
The plant is capable of generating 7% of Jersey's total power demand.
Construction of the energy from waste plant started two years ago and the project is now in its final stage.
Constable Mike Jackson, Minister for Transport and Technical Services, said: "The commissioning phase for the plant has been going well and I am delighted we are now deriving power from refuse."
After a one month "proving run", Transport and Technical Services will take over running the plant from the contractor and drive the boilers and turbine at maximum continuously for three months to prove its reliability.
Following these tests, a team will start planning the decommissioning of the old Bellozanne incinerator.
Transport and Technical Services said the energy generation process from household rubbish is very clean because of a "state of the art" flue gas treatment system which monitors the exhaust gasses and ensures they conform to European environmental standards.