New homes for the over 60s to be built in St Peter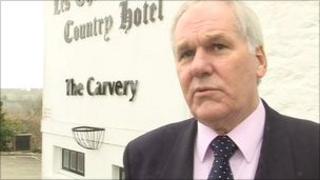 The contract to build 14 homes for elderly people in St Peter is due to be signed.
The Parish has been working on the project for three years and it is the largest project they have undertaken.
It is thought the whole project in St Peter's Village the Parish of St Peter will cost £3.5m.
There are 30 people on the waiting list for the two bedroom bungalows designed for people aged over 60.
Constable John Refault said: "The Parish over the last 30 or 40 years has contributed a fair amount of parish led initiatives.
"This is the latest iteration in that social awareness of the parish."