Jersey could get Reciprocal Health agreement this month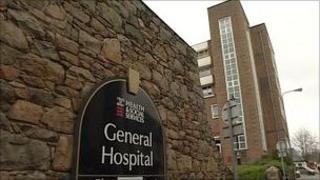 The reciprocal health agreement between Jersey and the UK could soon be reinstated.
The Health Minister, Deputy Anne Pryke, said she hoped the new agreement would be signed by the end of March.
The UK ended the reciprocal health agreement in 2009, which meant islanders now have to pay for some medical services while in the UK and vice versa.
At the time a UK Health spokesman said the agreement was not value for money.
Deputy Pryke said she received the draft reciprocal health agreement on Friday.
She said: "This is good news for all islanders and I have invited Anne Milton, the Parliamentary Under Secretary of State, at the Department of Health to Jersey to sign it."
The minister said: "There has been a great deal of hard work by officers from Health and Social Services and the Chief Minister's Department in Jersey, and at the Department of Health in the UK to make this happen.
"I would like to offer my thanks to all who have been involved as we move towards restoring this important agreement for islanders."
A UK Department of Health spokesperson said: "We have sent a proposed reciprocal health agreement between the UK and Jersey for consultation with Jersey, Scotland, Wales, Northern Ireland and the UK Ministry of Justice.
"Assuming all parties are happy, we hope to have the agreement in place within a matter of weeks.
"There are no problems and this is a matter of following due process."