Jersey Electricity Company makes record profits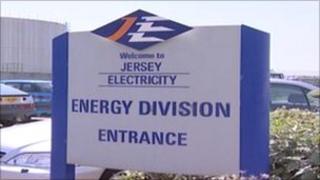 The Jersey Electricity Company had record profits last year despite a reduction in prices.
In its annual report the company said it made £14.6m, half of which was from supplying electricity to Jersey.
Despite tough economic times, the JEC said it used lower energy prices and currency hedging to keep bills lower.
It said the sterling-euro exchange rate remained volatile and it was being careful in how it paid for electricity imported from the continent.
The JEC also embarked on large capital projects, such as a third electricity cable linking France to the Channel Islands and building a new multimillion-pound switching station at South Hill.
It has also used the plant at La Collette to generate power when relative prices were higher in France, therefore keeping the cost of importing energy down.
The company said it was committed to keeping its prices the same until the end of the year.