Diabetes Jersey gives £165,000 to fund specialist nurse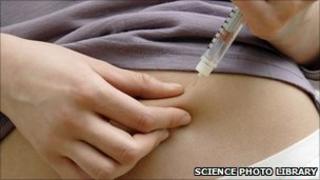 Diabetes Jersey has agreed to fund a new specialist nurse to improve treatment to sufferers.
The senior nurse will be based at the Diabetes Centre at Overdale. The charity has pledged £165,000 to fund the post over a three-year period.
Health and Social Services has agreed to take up the cost after three years. An agreement will be signed at the General Hospital on Thursday.
Diabetes Jersey said it wanted to give patients the best possible service.
The charity's president Brian Le Marquand said: "Anyone who has the condition will know how beneficial it is to be able to see a specialist nurse who can answer questions and assist with any problems."