Jersey's Ramsar management plan published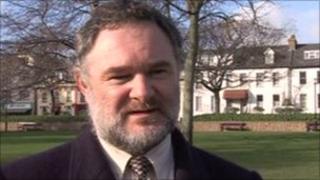 A plan detailing how to manage Jersey's protected wetland on the south-east coast has been published.
The Ramsar plan looks at protecting wildlife and making sure marine resources are used responsibly.
The stretch of coastline from La Collette to Gorey is protected under a convention which recognises it as an area of international importance.
The plan identifies the main threats as habitat loss from land reclamation, pollution and climate change.
It also reveals conflict between fishing and leisure is a threat.
An authority called the Ramsar Management Authority was set up to produce the plan.
In it, the authority details a vision for the future which includes plans to restore damaged habitats and conserve them for future generations.
It also indicates aims to improve people's awareness of the natural value of the south-east coastline.
Deputy Rob Duhamel, the assistant environment minister and authority chairman, said: "We need to work on achieving the aims it sets out and deliver the benefits for all islanders and future generations."
The wetland is made up of different habitats; rocky reefs, sand shores, tidal lagoons and seagrass beds.
The plan has been published to coincide with World Wetlands Day.