Forest theme chosen for Jersey Post Europa stamps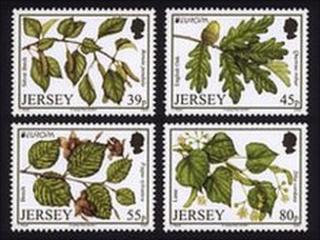 Jersey Post is issuing a new set of stamps with a forest theme.
Although Jersey does not have any forests as such, there is an abundance of woodland, said Jersey Post.
Philatelic researcher Melanie Gouzinis said she approached local experts Jersey Trees for Life which provided a list of suitable trees for the stamps.
Silver birch, English oak, beech and lime trees were chosen and UK-based artist Lizzie Harper used watercolours to paint them.
Ms Gouzinis said: "The subject of forests would inevitably present a challenge for us, but one of the purposes of the Europa stamps is to build awareness of the culture, history and other aspects shared by European countries."
The stamps will be issued on 8 February 2011.