Minister resigns after breaching data protection code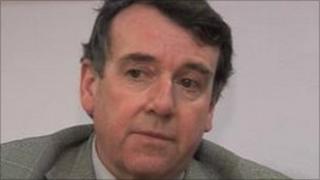 Deputy Sean Power has resigned as Jersey's housing minister after breaching data protection laws.
He said he passed on an email he found lying on a printer in the States building in August last year.
The Deputy said he felt like he had let down Housing Department staff, but did not feel his error was that serious.
He said the Council of Ministers put pressure on him to stand down after he breached data protection laws and the Code of Conduct for Ministers.
Not long after becoming Housing Minister, Deputy Power said he came across an email on a printer in the States building and with workmen around, he decided to take it home because of the sensitive nature of what it contained.
The e-mail correspondence between two female States Members referred to the former Senator Stuart Syvret and his personal situation.
Deputy Power forwarded it to the Data Protection Commissioner - and also a third party - and in doing that he breached the Data Protection Code.
He said he accepted that he did breach the rules but claims the Council of Ministers put pressure on him to resign.
He said the worry it has caused him affected his health.
The Chief Minister, Terry Le Sueur, made a statement in the States Chamber earlier about Deputy Power resigning.
He said he acknowledged that he had received the Deputy's resignation as housing minister and he would bring forward his nomination for a replacement at the next States meeting.