Jersey minister calls for 'easier' planning regulations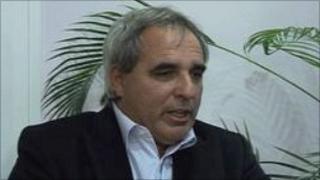 Jersey's planning and environment Minister wants to make it easier for people to do building work on their properties without needing consent.
Senator Freddie Cohen wants to increase the threshold of permitted development.
That means planning permission will not be needed for re-cladding a roof, or for converting loft space or garages.
It is estimated that this would reduce the number of planning applications by up to 400 a year.
Senator Cohen said: "These changes will allow the department to direct its limited resources towards more important planning applications."
The minister is also raising some of the existing permitted development thresholds for extensions and conservatories, for installations of new roof lights, sun-pipes and dormer windows.
Senator Cohen said: "It will significantly increase the opportunity for islanders to improve and extend their properties without having to go through the red tape and cost of a planning application."
But he said generally these changes would not apply to listed buildings and proposed listed buildings.