No Jersey care homes historic child abuse inquiry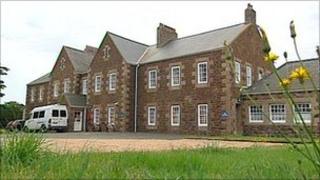 There will be no committee of inquiry into historic child abuse in Jersey, chief minister Senator Terry Le Sueur has announced in the States.
He said following the conclusion of the police investigation, the Council of Ministers did not think an official inquiry would be appropriate.
The senator said it was questionable whether an inquiry would find out what had happened 50 or so years ago.
A group representing victims of abuse has criticised the decision.
Carrie Modral, the chair of the Jersey Care Leavers Association, said: "This really has to be the final straw for us, and the anger felt towards the Council of Ministers over this decision is beyond comprehension."
She said: "We demand a full and public inquiry that was promised into all this, and nothing less will suffice."
Instead of holding an inquiry, Senator Le Sueur said he wanted to ensure the right services were available to children now.
The police investigation began after allegations of abuse at former children's home Haut de la Garenne.