Petition against GST rise presented to Jersey States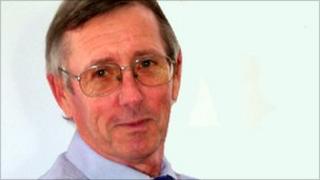 A petition against a rise the Goods and Services tax and calling for the dismissal of the Treasury Minister has been presented to the States.
Representatives from the political party the Jersey Democratic Alliance (JDA) collected 10,413 signatures.
Deputy Geoff Southern, the only JDA member in the States, presented the petition earlier.
The petition opposes the government's decision to increase the Goods and Services Tax (GST) from 3% to 5%.
It is part of a series of plans to reduce a deficit in public finances.
Concerns were raised by some who said they thought they were signing to protest against an increase in GST only.
But petition organisers said they made it perfectly clear that people were opposing the decision to put the tax up, and calling for the dismissal of Senator Philip Ozouf as Treasury Minister.