More complaints to data protection about privacy breach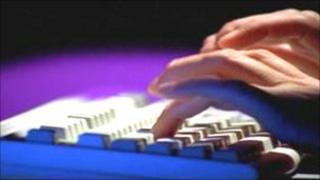 The number of people who complained about having their privacy breached rose by a third in Jersey in 2010.
A report by the office of the data protection commissioner said it was busier last year than ever before.
Most of the complaints were about retailers, particularly online companies that sent unwanted marketing emails.
This has led the data protection commissioner to issue a good practice note about email marketing.
It suggested that retailers should ask people to "opt in" if they want to receive marketing information instead of "opting out", and to have a robust process to let people unsubscribe from mailing lists.
Meanwhile, more than a third of complaints, 36%, were about firms that failed to comply with the rights of individuals under Jersey's data protection legislation.
The report also showed 70 people brought complaints to the commissioner.
Paul Vane, the deputy data protection commissioner, said over the past five years the office had been working hard to promote the rights of individuals under the law.
"As people become aware of their rights under the law, the more people are exercising those rights," he said.