Bellozanne may be used again after incinerator fault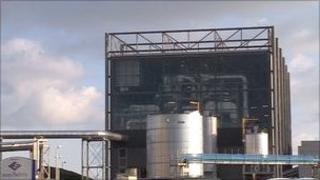 The old incinerator at Bellozanne may have to be used again because of a fault at the new energy from waste plant at La Collette.
The States of Jersey have said that rubbish is being sent to Bellozanne once again because of a problem with a crane at the new incinerator.
The crane, one of two, is used to move rubbish into the massive storage bunker to be burned.
It is currently not working and is blocking the entrance to the bunker.
Bellozanne had effectively been shut down while the the new plant was tested before it takes over completely later this year.
States officers have said that depending on how long it takes to repair the crane, the old incinerator may have to be fired up again.
Transport and Technical Services said the plant was still in the process of being tested and had not been handed over for use by developers yet.
Constable Mike Jackson, transport minister, said: "Hopefully it will not take too long to resolve and the commercial companies delivering waste will not be too inconvenienced by the temporary change of arrangements."