Jersey Airport to redesign Channel Islands airspace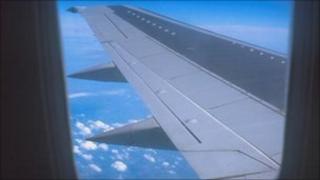 The airspace above the Channel Islands is to be reclassified by Jersey Airport as part of an £800,000 project.
Jersey Airport receives €7million a year to manage the airspace around the Channel Islands, including Guernsey and Alderney.
The Channel Islands Control Zone was last modified in the 1960s and since then aircraft performance and operating procedures have changed significantly.
Jersey Airport hopes the project will improve efficiency for airline customers and reduce the environmental impact of flights.
It is also hoped it will improve safety by bringing procedures into line with international best practice.
Sandy Sawyer, Jersey Airport's operations director, said the airport was "under increasing pressure from the UK and French governments to ensure the structure of its airspace is consistent with those controlled by other jurisdictions".
The project will cover:
A reclassification of airspace at lower levels;
Improved route structures particularly at the boundary of the Channel Islands and UK airspace;
A review of airport 'holding' and 'missed approach' procedures.
Jersey Airport's Air Traffic Services team will manage the overall project with a consortium of Cyrrus Limited and Egis Avia designing and modelling the actual airspace.
The initial design work will be published later this year, and a three-month public consultation process will take place in early 2012.
The money for the project has come from Jersey Airport's trading fund.